Local Food Series, Part 3: "Food Security"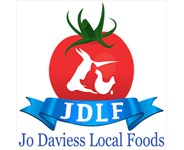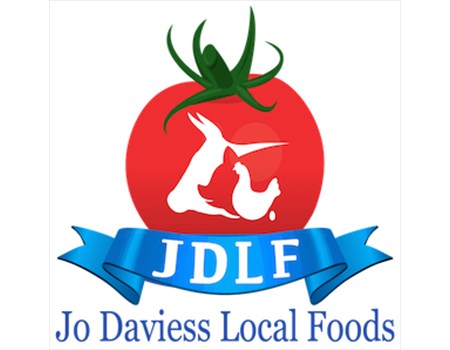 Part 3 of a Local Food series, based on a book by Philip Ackerman-Leist called "Rebuilding the Foodshed: How to Create Local, Sustainable, and Secure Food Systems." Philip outlines several reasons why local food is crucial for building community resilience. The first two parts were about energy and soil. Part 3 is about "Food Security."

What exactly is food security? Here's a definition from the United Nations: "Food security exists when all people, at all times, have physical, social, and economic access to sufficient, safe, and nutritious food which meets their dietary needs and food preferences for an active and healthy life."

You have probably heard of the term "food desert" to describe a location with no access to fresh food (processed food doesn't count). This is a physical obstacle to getting nutritious food. An economic obstacle is when a family can't afford nutritious food. When you look at USDA research maps, you see a common correlation between poverty and obesity, as well as the rates of diabetes. The cheap food typically isn't healthy food, which is why starving people and obese people can both be malnourished. Even when we think we're getting enough food, the wrong type of food can lead to health problems that interfere with an active, happy lifestyle.

Every community is different, so there's no "one-size-fits-all" solution for all communities. To find solutions for us, we need to take a serious look at Jo Daviess County. I moved to this county in 2009 and immediately started shopping at Elizabeth Farmers' Market. Eventually, I would become a vendor there. Here are some local food trends I've seen in this county in the past ten years:
1. The grocery stores in Elizabeth and Hanover closed.
2. Farmers' markets in Stockton and Scales Mound ended.
3. Attendance at the other farmers' markets in the county dwindled.
4. Some of the local CSAs stopped operating.
5. Overall vegetable production in the county decreased.

One of my hopes for Jo Daviess Local Foods was to make healthy food more accessible throughout the county, but right now we are serving a very small percentage of the county's population. To have a strong local food system that feeds our community, we need more vegetable producers. To keep our producers going, they need to make a living from all the hard work they do. Many of us can afford to rearrange our budgets and set aside more money for healthy fresh food, which in turn supports both our local producers and our local economy.

I understand that some people cannot afford to spend more money on food. This leads us back to food security and food justice. Some places around the nation have tackled these issues by starting community gardens or school gardens. Then the food grown in these gardens is donated to food pantries or food banks. Food donations can also come from home gardens, especially during that time of year when you have way more tomatoes and cucumbers than you can handle. Or we can teach food-insecure people to grow their own food, which will empower them. Philip says, "We've created a world in which we aren't necessary to our own lives, but growing food brings meaning and beauty."

Why not just rely on Walmart or Dollar General to feed us? Because national (or international) food systems are driven by profit. Local food producers care about our residents and their health. What would it be like to live in a community that revolved around healthy food and regenerative agriculture? For starters, it would taste really good! Plus, healthier people tend to be happier.

What do you think our county needs to increase food security? Would you be interested in any of these initiatives (community/school gardens, donating food from your own garden, or teaching others to garden)? Anything is possible if we work together to achieve it.

Published: 01/18/2020
Local Food Series, Part 2: Soil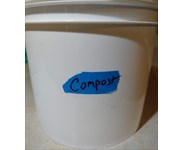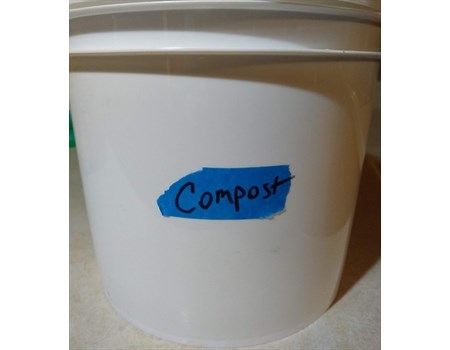 This local food series is based on a book by Philip Ackerman-Leist, "Rebuilding the Foodshed: How to Create Local, Sustainable, and Secure Food Systems." Philip outlines several reasons why local food is crucial for building community resilience. For Part 1 of the series, "Energy," see our previous blog post.

A lot of us think about local food as being "farm to fork." However, a more sustainable local food system should be thought of as "soil to soil." Good food begins with good soil, and it would be best for the environment if the leftover waste returned to the soil correctly. Philip says, "In a country that is currently losing approximately 1.7 billion tons of agricultural topsoil annually, we need to think hard about conserving topsoil and rebuilding the agricultural potential of our soils."

Most conventional farms are not replacing this lost soil fertility; they are adding synthetic fertilizers instead, which come with negative impacts on the environment. Synthetic fertilizers are detrimental to the mycorrhizal fungi in soils, and they don't offer the full range of nutrients that plants need.

The good news is—there are exceptions. Organic and sustainable farms are working hard to build healthy soils naturally. In an organic farming system, nutrients are returned to the soil through composting, cover crops, and careful pasture management. On a smaller scale, anyone with a backyard can learn to compost food waste (and yard waste!) and add the end result to their gardens for a perfectly balanced fertilizer that does not harm the environment. This nutrient-recycling leads to regenerative food systems.

These efforts are important, but what about people who don't compost their food and yard waste? What about food waste from restaurants? If a city does not have a "diversion" protocol (separating organic material from the rest of the waste stream), all that waste will either be incinerated (which provides no energy benefits) or it will go to a landfill (where nutrients will get buried, leached into waterways, or mixed with other materials and released as dangerous gases into the atmosphere). This is why a community-wide composting system would be very beneficial.

What about livestock waste from confined operations? Or all the human waste going to wastewater treatment plants? We don't usually think about it (or WANT to think about it), but all this waste could be converted into a resource! This is possible with the use of an anaerobic digester, which can "eat" food waste, yard trimmings, cardboard, human or livestock excreta, and more. The waste is collected, processed into a soup, and transferred into a closed system without oxygen. Anaerobic bacteria break down the organic materials into solids and liquids (the digestate), as well as a trapped biogas (a mix of methane and carbon dioxide). The digestate can be composted and added to soil. The biogas can be converted into a renewable source of energy. Philip says, "Methane is the cleanest and most efficient of the hydrocarbon fuels… it can be used to produce heat, electricity, or vehicular power."

Research shows that anaerobic digestion is the most efficient process for capturing energy from organic waste and for sequestering carbon necessary for rebuilding soils—seventeen times more efficient than composting! If every community had its own digester, we could make huge strides in soil development, carbon sequestering, and local energy independence. The only drawback is the high price tag for a digester, but with enough capital—or possibly grants—digesters could become more commonplace.

What do you think about composting? Would you like to become involved in a community-wide effort to compost more? If so, let us know!

Published: 01/10/2020
Local Food Series, Part 1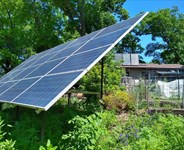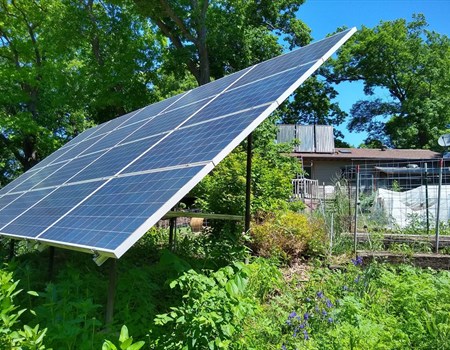 I spent the holiday break reading a book by Philip Ackerman-Leist called "Rebuilding the Foodshed: How to Create Local, Sustainable, and Secure Food Systems." Philip outlines several reasons why local food is crucial for building community resilience. Today I want to talk about one of those reasons—energy.

Food provides energy, but food also requires energy. In the United States, food production typically requires much more energy than the end result it produces—sometimes ten times more energy. This is due to the fossil fuels needed to make synthetic fertilizers and chemicals, to fuel machinery on mega-farms, for transportation of food, the processing, packaging, food service, storage, and household preparation. Our planet cannot continue to sustain all these energy requirements. As Philip says, "The energy system that feeds our food system is at risk from worsening climate change, dwindling petroleum supplies, and increasing global population pressures."

What can we do about this energy crisis? In our community and in our homes, we have several options that can add up to make a big difference:

1. Support local producers who are farming organically or sustainably, using no synthetic fertilizers or chemicals.
2. Buy less (or zero) processed food from the store, and buy more "real food" directly from farmers, so the food has less packaging and less energy inputs. Food processing often requires the transport of ingredients from one facility to another, and these could be hundreds or even thousands of miles apart.
3. Buy the imperfect or "ugly" produce so it doesn't go to waste (see more below about food waste).
4. Support local food hubs, co-ops (like JDLF!), and regional distribution to decrease food transportation and fuel usage.
5. Eat at fast-food restaurants less often (or never). The amount of processing and packaging involved is astronomical. Support your local restaurants that use real dishes.
6. Prepare food in our homes with energy efficient appliances (fridges, etc). For example, an Instant Pot would be more efficient than an oven. In the summer, avoid heating up your house by using a solar oven or an outdoor grill. Eat more raw veggies. If possible, get solar panels to offset your electricity usage or to warm up your water.
7. Reduce food waste. Wasted food = wasted energy. Use weekly menus to determine how much food you need to buy, and resist the urge to make impulse buys of food you don't need. If you do have extra food, is it something that can be donated to people who need it? If it's not fit for humans, is it fit for animals? If not, then it can be composted, and the energy returns to the soil (and then the compost can replace synthetic fertilizers). Food that goes to the landfill is not benefiting anyone or anything. It's the worst kind of lost energy, because it's also leaching nutrients into waterways and polluting the atmosphere. It is estimated that landfills produce 20% of our nation's methane emissions.

As you probably noticed, a lot of these solutions are simultaneously beneficial for the environment, your health, and your wallet! Isn't it nice how that works out? It's not coincidence—it's the result of living in harmony with our community and our planet. The more balanced our diets, the more balanced our lives.

Published: 01/02/2020
JDLF Gift Guide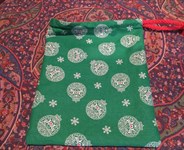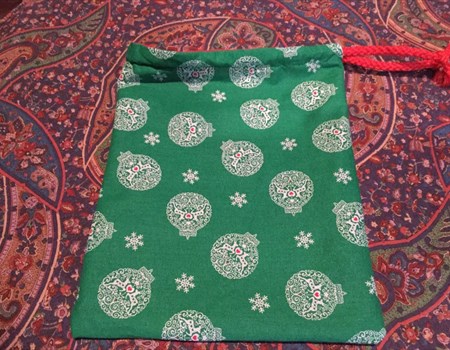 Remember, when you buy a gift from a local person, it benefits both the seller and the recipient! Use this guide for some gift inspiration...

For the meat lover:  Arnold's Farm offers Sampler Packages of beef or beef & pork. This allows people to try the most popular cuts of meat at a discount.

For the honey lover: Everyone loves honey! It's especially great this time of year… for adding to tea, sweetening desserts, and helping with sore throats. Choose from the different sizes of jars DanD Bees offers. A honey bear is great for stockings!

For the coffee & tea lover: Deb's Daily Grind has over 120 different coffees and teas to choose from! If you can't decide on just one type of coffee, try their new sampler packs (choose three different flavors, or three decaf coffees, or three organic/fair-trade coffees).

For the candy lover: Try the Homemade Creamy Caramels, a 30+ year recipe, available from Deb's Daily Grind! Ellipsis Arts has delicious Coconut Bonbons or Cherry Liqueur Gummies, and Thriving Thistle Market has their famous Oreo Balls!

For the art or fashion lover: Check out the felted art from Ellipsis Arts, including pendants, hair clips, and headbands. Find unique, beautiful winter wear too!

For the aromatherapy lover: We have lots of wonderful-smelling skincare products! Handmade soaps are available from Fair Lawn Farm and Gretta's Goats. Get lip balms from Driftless Natural Health or Gretta's Goats. Driftless also has aromatherapy blends, body balms, bath salts, salves, sugar scrubs, room sprays, and natural skincare gift bags.

For the book lover: Driftless Natural Health has five novels (all take place in Northwest Illinois) and a children's picture book about nature, with pictures from the Midwest.

For the artisanal food lover: Get unique jams & jellies from Ellipsis Arts or Fair Lawn Farm, pickles from Driftless Natural Health or Fair Lawn Farm, heirloom organic grains from Hazzard Free Farm, sheep milk cheese from Holliberri Icelandics, garlic seasonings from Maple Leaf Acres, Paleo Crunch or Bistro Mix from Thriving Thistle Market.

For the natural cleaner: Gretta's Goats has all-natural laundry soap, and Driftless Natural Health has all-natural cleaning sprays. Don't forget the wool dryer balls from Holliberri Icelandics, great for replacing dryer sheets!

If you're still stumped, we have JDLF gift cards! Get creative and make a JDLF gift bag or basket with one of our water bottles, a magnet, a sampling of our products, and a gift card that allows the recipient to get more from the website.

This week, when you place an order of at least $10, you will get a FREE cloth gift bag (approximately 8" x 10"), a beautiful "green" way to wrap a present! Many thanks to the Birkel family for making these bags for us!

And thank YOU, the customers, for supporting our producers in the local economy!

Published: 11/29/2019
Thanksgiving Survival Guide!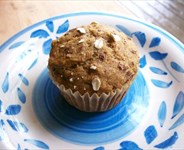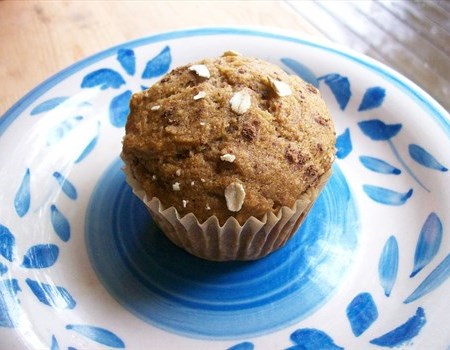 Thanksgiving is coming up fast, so it's time to finalize your menu and make a plan for the big day. Your local producers would love to provide some amazing food for your holiday table. Let's outline some options:

1. Appetizers: 1st option: Meat & cheese & pickle tray! You can get summer sausage from Arnold's Farm, cheese from Holliberri Icelandics, and pickles from Fair Lawn Farm. 2nd option: Pumpkin Spice Hummus from Driftless Natural Health, which could be paired with a vegetable tray, crackers, or pita bread. 3rd option: Paleo Crunch or Paleo Bistro Mix from Thriving Thistle Market. 4th option: Deviled eggs from one of our egg producers.

2. Meat: Arnold's Farm still has free-range turkeys available! Or go non-traditional with one of their hams, or steaks from Tom & Beth O'Toole.

3. Bread: Try making Sourdough Bread Stuffing using the sourdough bread from Keepers of the Hearth. Or slice the bread and serve it with your meal. Driftless Natural Health has Wheat Berry Rolls as an option. Don't forget the honey from Dan D Bees, or jam from Ellipsis Arts. The Cranberry Red Wine Jam would be a great choice for the holiday!

4. Vegetables: Serve up local, high-nutrient, delicious veggie dishes. You could make mashed potatoes (Aunt Beez Greenhouse), butternut squash (from Hoppe Hills Farm, or get already cooked cubes from Fair Lawn Farm), or Brussels sprouts (Blue Barrel Produce). Spruce up your veggie dishes with fresh garlic from Maple Leaf Acres!

5. Desserts: This week Driftless Natural Health has Pumpkin Orange Cookies and Pumpkin Chocolate Chip Muffins. Fair Lawn Farm is offering several options: Apple Crisp and Apple Streusel Muffins (both gluten-free), Pumpkin Bread, Cherry Rhubarb Pie, Apple Pie (small or large), and Sweet Potato & Apple Bake (this could pass as a side dish!). Thriving Thistle Market has their famous Oreo Balls. If you're making your own dessert, you can get grains from Hazzard Free Farm.

6. Post-meal beverage: Impress your guests with some flavored coffee from Deb's Daily Grind, or offer them some Digest Tea to help ease any discomfort from over-eating!

This Thanksgiving season, we are very thankful for our customers and all your support this past year. We hope you'll celebrate the holiday with your loved ones and lots of delicious food!

Published: 11/21/2019